School Uniform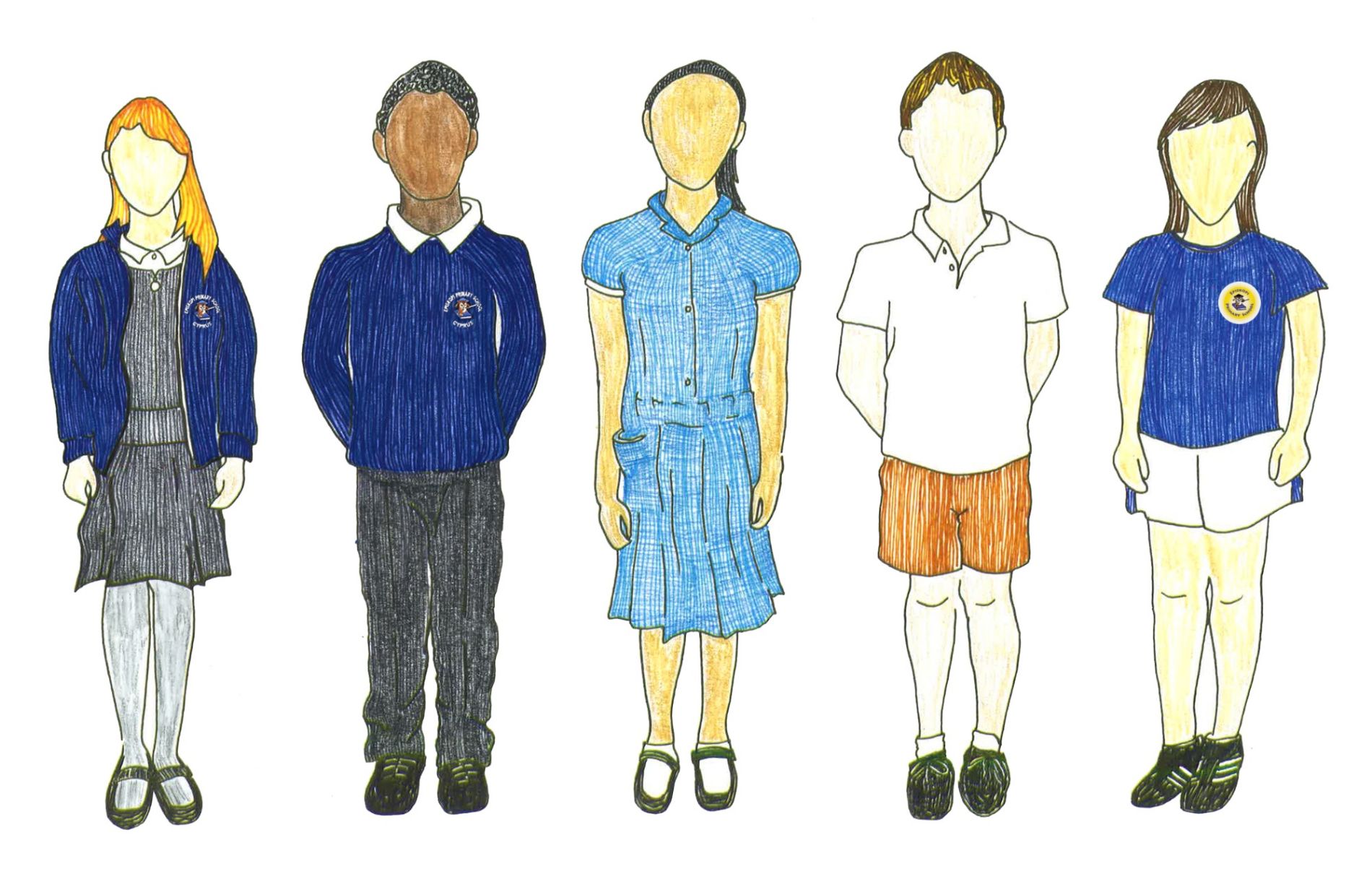 Winter uniform (October half-term until Easter holidays):
Grey skirt or trousers, white polo shirt, navy blue school sweatshirt/fleece.
Summer uniform (Easter holidays until October half-term):
Blue check cotton dress or beige shorts (not beige skirts) and white polo shirt.
Shoes
School shoes should be a sensible colour, a sensible style and appropriate for children to be active during playtimes. We do not insist on no trainers, but children will need a sensible pair of dark-coloured trainers for everyday wear and a different pair of suitable sports shoes for PE.
Jewellery should NOT be worn to school, however, children are permitted to wear a wristwatch and one pair of stud earrings. These must be removed for PE, including swimming. A child who has recently had their ears pierced may wear studs for PE for the first 6 weeks after piercing, but parents must tape them over for that day in school.
PE Kit:
Children must have the appropriate kit for PE lessons and we recommend that you purchase our school T-shirt (royal blue) and shorts (white with royal blue stripes). For indoor PE, simple gym shoes may be required, or the children may be asked to take part in bare feet. For outdoor PE, suitable training shoes should be worn. Football shirts and strappy, vest style tops are not permitted.
A 'No hat, no play' policy is applied during the hotter periods of the year (usually April to October). When in force, children will only be allowed to play in the sun if they are wearing a hat. Children without a hat will be asked to remain within the shaded areas. We also recommend that you apply sun cream before school to protect your child's skin – especially if your child has outdoor PE or swimming that day.
These items can be purchased from the school office: PE shorts; school PE T-shirt; bag; sweatshirt; zipped jacket; sun hat; book bag.