Contact
Episkopi Primary School
British Forces Episkopi
BFPO 53
Head Teacher: Mrs Natalie Watts
Contact details for the school are given on this page. Should you have a query for a particular staff member, please check the Staff List for names of teachers and administrative staff, our office staff, Mrs Lesley Edwards will be happy to help you!
School office opening hours are between 0740hrs and 1400hrs, please note that Cyprus time is at GMT +2.00 hours, i.e. two hours ahead of the UK.
Mrs Watts is our Designated Safeguarding Lead, if you have any concerns about the safety or welfare of a child at our school (no matter how small your concern may seem), please do not hesitate to contact her directly on 25962215 or leave a message with the office staff on 25963425 for her to contact you.
Episkopi Primary School is happy to provide paper copies of information held on this website, free of charge. If you require paper copies, please call our office to make your request.
Episkopi Primary School is part of MOD Schools.
Here is our location on camp: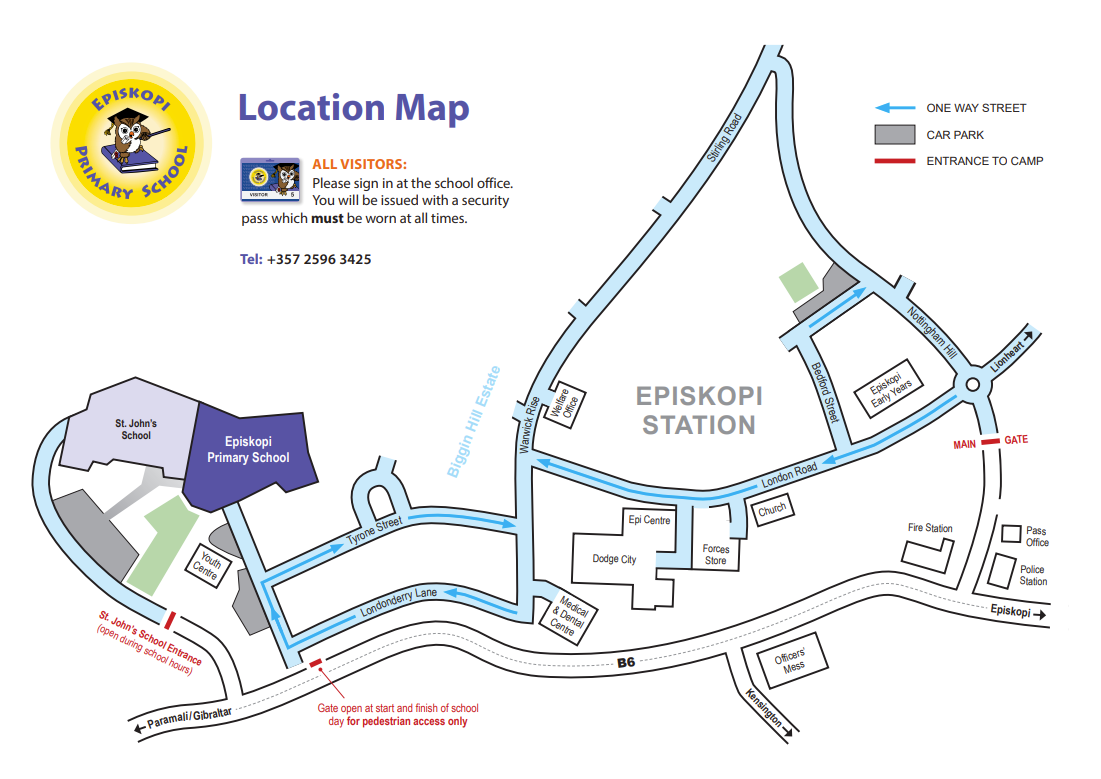 ...And a plan of our school building: