School Governors' Committee
Who are they?
Sqn Ldr Ema Bean,Chair of Governors and Safeguarding Representative.
Sqn Ldr Bean joined the Royal Air Force in 2002 as a Personnel Administrator. She commissioned into the Personnel Branch in 2009, has completed a number of operational deployments and has a vast welfare and personnel support background. She is an Equality, Diversity and Inclusion trainer and advisor, a Mental Health First Aid Practitioner and a Trauma and Incident Management Team Leader. She recently became a Mindfulness Practitioner. Recently assigned to Cyprus as Episkopi and Troodos Station(s) 2IC with her husband and 6 year old daughter, she enjoys anything that is outdoors and fun, upcycling (anything!), all kinds of crafting and crochet. In her spare time she supports the Knitted Knockers charity and makes blankets for a number of homelessness charities.
Mrs Muriel Hoole, Vice Chair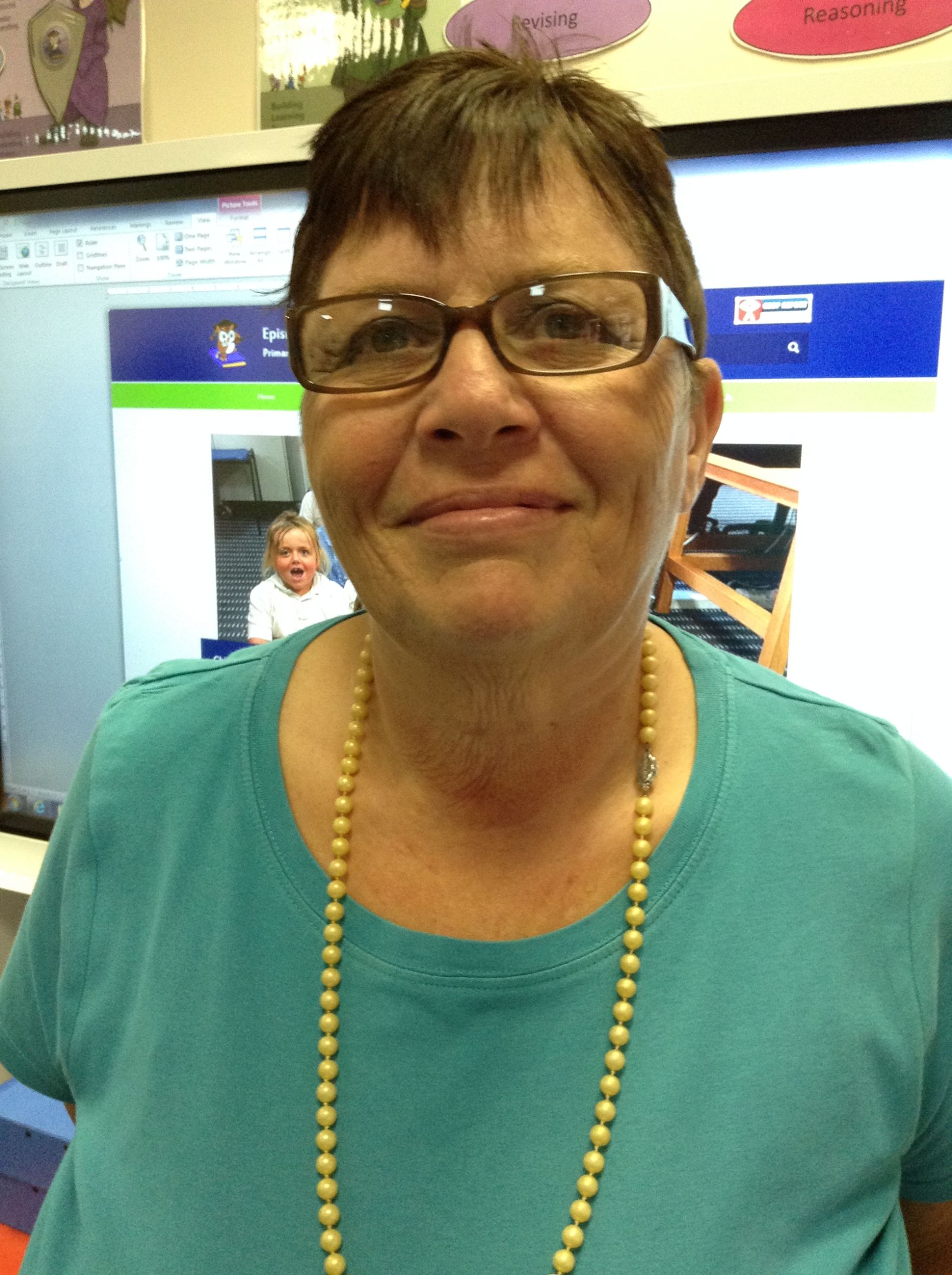 Mrs Muriel Hoole, Vice Chair & SGC representative for Maths and SEN. Muriel Hoole is a retired primary school teacher who has been volunteering weekly at Episkopi Primary School since arriving in Cyprus in 2007. She has taught in the UK and in SCE schools in Germany, where she met her husband in Soest many years ago.
Mrs Dawn Synnuck
Mrs Dawn Synnuck, SGC representative for Creative Arts. Dawn is the Principal Speech & Language Therapist for BFC, based in Episkopi. She has worked as paediatric specialist S&LT in the NHS and independent practices for over 25 years. Her jobs have included: Co-founder/director business in Spain to support additional needs and S&LT in international schools, Manager for S&LT MOD Germany, Director of Education for School of S&LT Newcastle University and Head of Learning Enrichment at Hanover International School.
Mrs Gill Marsden
Mrs Gill Marsden, SGC representative for English. Mrs Marsden is a secondary school English teacher who has taught full-time in the UK and part-time in Germany (in between having four children!). She is SGC Governor for Maths and has been adopted by Year 6! Her 3 boys are all in Episkopi Primary School and baby Lucy can't wait to go too!
Mr Richard Hoole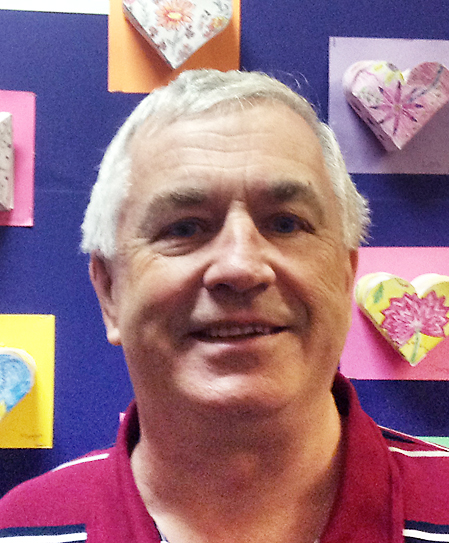 Mr Richard Hoole After 36½ years Regular Commissioned Service in the Royal Corps of Signals, spent mainly in the UK and Germany, Lieutenant Colonel Richard Hoole retired to Cyprus in January 2007 with his wife Muriel, a retired Primary School teacher. They had previously purchased land in Parekklisia to the East of Limassol and had a timber-framed house from Finland constructed, moving-in just before Christmas 2007.
Richard's involvement with Episkopi Primary School stems from Muriel's volunteering on Fridays at the school and her subsequently being invited to become a Governor in 2015 and then being appointed as Deputy Chair. Richard volunteered to become Clerk of the SGC and took up the appointment at the beginning of 2017.
Mrs Julia Heydon-Wells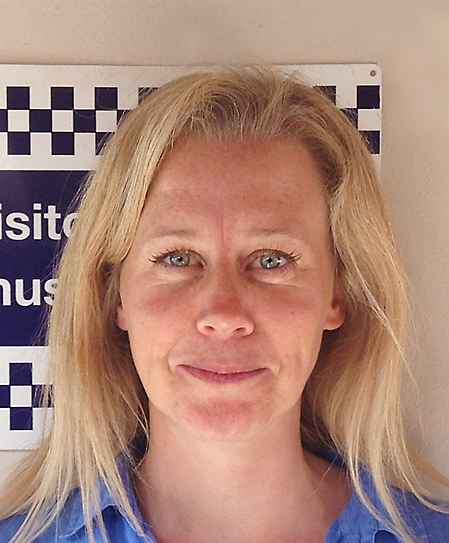 Mrs Julia Heydon-Wells, SGC representative for Healthy Schools. Julia worked as a publisher of children's and young adult books by authors such as Francesca Simon, Axel Scheffler, Michael Morpurgo and Paul McCartney. She writes the blog Far Flung Family about her family's adventures in Cyprus. She has a child attending Episkopi Primary School.
Father John Nelson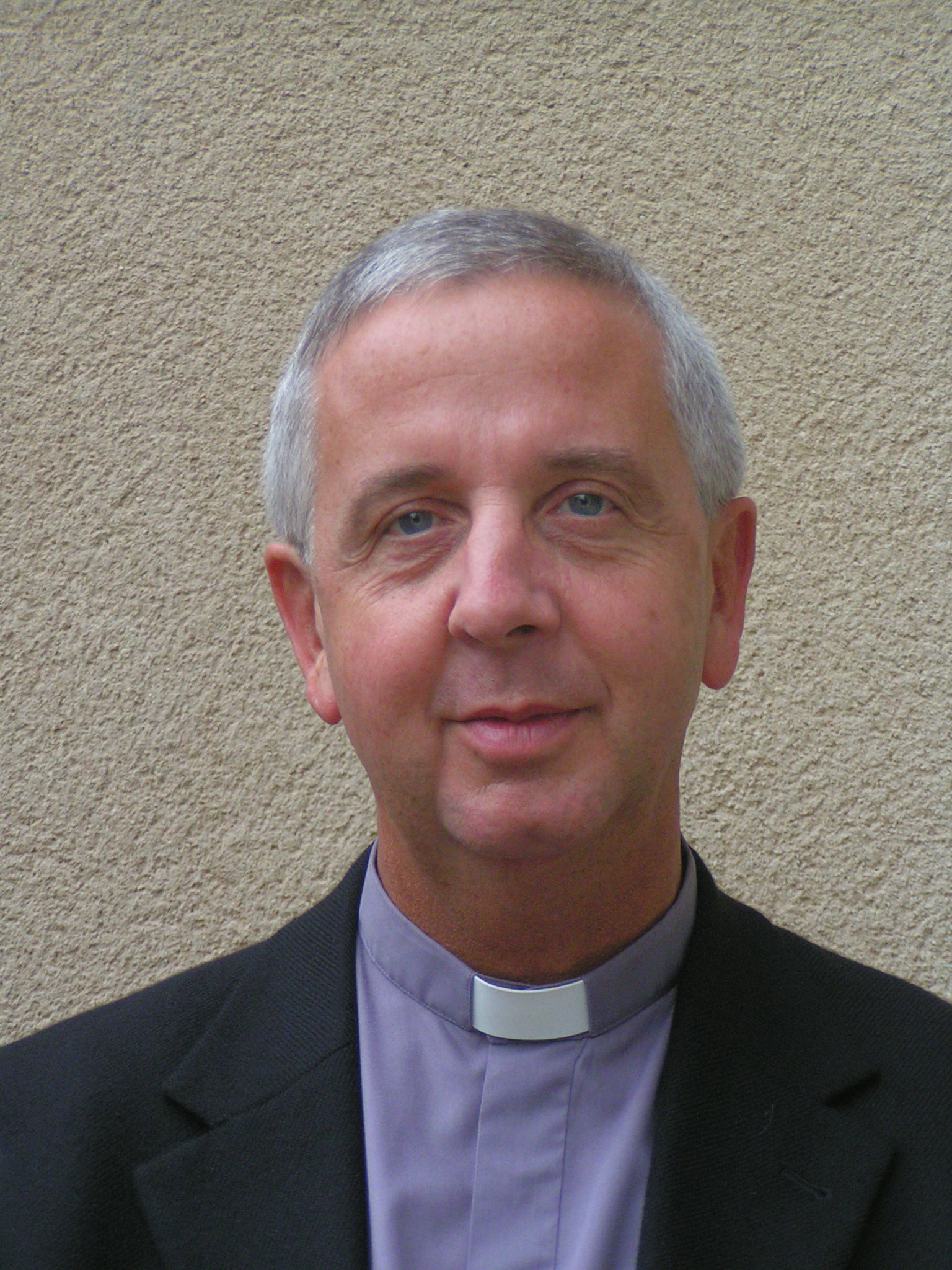 Father John Nelson, SGC representative for Science. Father John has been a Catholic priest for 35 years in the Diocese of Portsmouth, where he has worked in a number of parishes and served as a school governor in 9 different schools. He served for 28 years as a Reserve Chaplain with an army medical unit until September 2018 when he switched to regular service for a 3-year posting to Cyprus. He is currently the Padre with 2 Mercian and is based in Episkopi Station.
Sqn Ldr Shep Matungamire
Sqn Ldr Shep Matungamire, SO2 J6 Branch HQ BFC, SGC representative for Maths.
Sqn Ldr Matungamire has served for over 17 years in the Royal Air Force as a Communication Engineering Officer. He has worked as a STEM ambassador in the UK and is keen to continue his involvement whilst based in Cyprus. Shep has 2 daughters currently attending Episkopi Primary School.
Capt Nige Garcia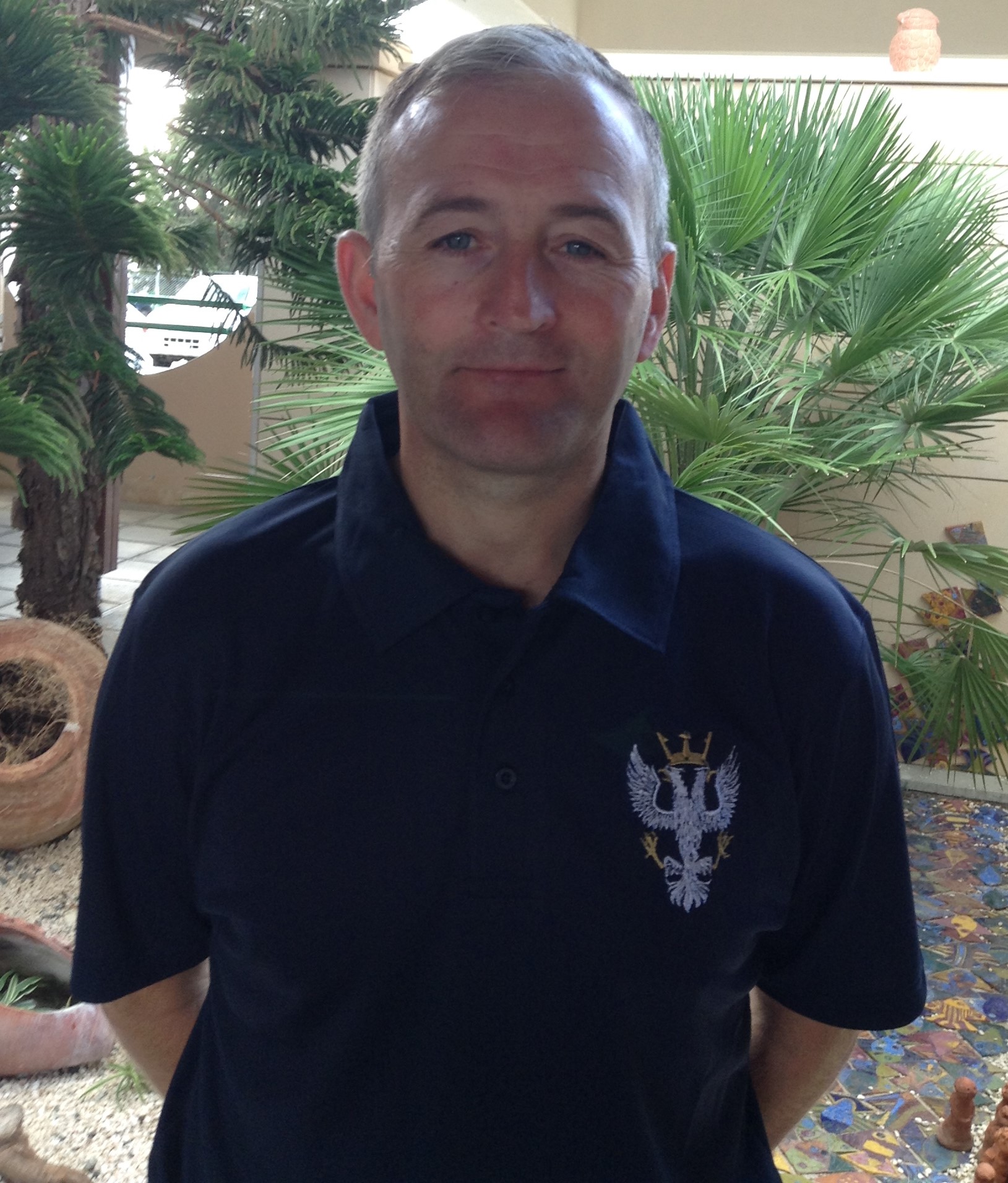 Capt Nige Garcia, SGC representative for Creative Arts.
Sgt. Tony Hynes, CJPU, SGC Safeguarding Representative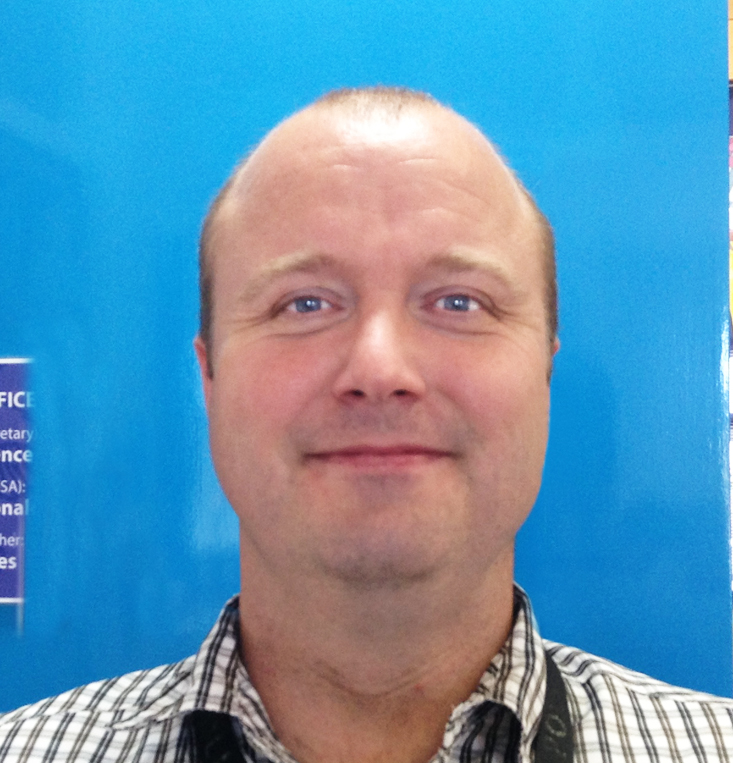 Sgt. Tony Hynes, CJPU, SGC Safeguarding Representative. Sgt Hynes joined the Royal Air Force in 1999 as an RAF Police Officer, who has served on a vast number of Operational deployments and Police roles globally. Currently employed on island as the Child Protection and Domestic Abuse Officer, Special Investigation Branch, Sgt Hynes holds a variety of Safeguarding and Police Child Protection experience and qualifications. Additionally he is a Trauma Risk Manager, Mental Health First Aider and Child Exploitation Online Protection ambassador. Sgt Hynes was posted to Cyprus in 2017 with his wife Jemma and their two boys aged 8 and 5 years old. The Hynes family like to play sports including running and football, and in their spare time supports various charities such as SSAFA and Teddys for Loving Care, a charity that provides a teddy bear for every infant admitted to A&E departments.
Mr Robin Edwards, SBA Lands' Officer, SGC Member for Quality of Education
Robin Edwards has been working as chartered surveyor across the private and public sector. He is currently the SBA Lands Officer having joined the Civil Service in August 2019 to come straight out to Episkopi. He has been a governor in the UK at both primary and secondary settings for the last 12 years. His two eldest children are at University and College in the UK with currently a daughter in Year 7 at St. John's and a son in Year 6 at Episkopi Primary.
What do they do?
The School Governors take an active role in supporting and developing all aspects of Episkopi Primary School.
There are regular School Governance Committee meetings, chaired by Sqn Ldr Andi Reid, where the governors meet together with the Head Teacher and Deputy Head, to share ideas and discuss how the school can continue to maintain its excellent standards, to find out what is happening across curriculum subjects and the whole school and to keep going forward.
Each governor is assigned to a curriculum area and joins the teachers to discuss their planning, targets, assessment and additional activities within these areas. This is an excellent opportunity for the governors to get to know how their area/subject is delivered throughout the school and to be part of these highly motivated, positive sessions (and be in awe of how hard the teachers work and their commitment to providing the best for the pupils!).
Every year group has "adopted" a governor, so we are involved with these children, their classes, lessons and events - getting invited to fun activities (sports' day, theatre trips, concerts) as well as regular lessons. It is a privilege to share time and work with happy children and dedicated staff!
Dawn Synnuck
Governor for Creative Arts – Episkopi Primary
Principal Speech & Language Therapist
If you would like to contact the Governors, please email the SGC Secretary at: quasi493@cytanet.com.cy