School Governors' Committee
Who are they?
Gareth Hodgson, Chair of Governors
Mrs Gill Marsden
Mrs Gill Marsden, SGC representative for English. Mrs Marsden is a secondary school English teacher who has taught full-time in the UK and part-time in Germany (in between having four children!). She is SGC Governor for Maths and has been adopted by Year 6! Her 3 boys have all been through Episkopi Primary and now her daughter Lucy is in Year 3!
Mrs Julia Heydon-Wells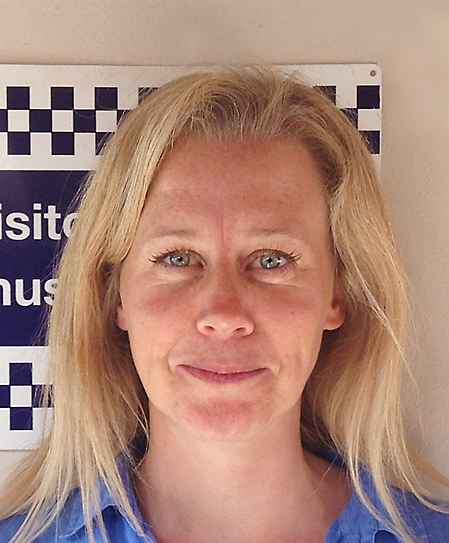 Mrs Julia Heydon-Wells, SGC representative for Healthy Schools. Julia worked as a publisher of children's and young adult books by authors such as Francesca Simon, Axel Scheffler, Michael Morpurgo and Paul McCartney. She writes the blog Far Flung Family about her family's adventures in Cyprus. She has a child attending Episkopi Primary School.
SGT (RAF) Paul Dufficy
Sgt. Paul Dufficy, SGC representative for the Quality of Education, Science and Parents. Paul is a current serving member of the Royal Air Force with over 18 years' experience of serving on numerous operational deployments all over the globe. He arrived back in Cyprus for his second tour in May 2021, with his wife Heidi, who is an LSA at Episkopi Primary, and four children, three of whom attend the school and his eldest attends St John's Secondary School.
The majority of Paul's spare time is taken up by his children's after school clubs, however what free time he does have is spent having quality family time making lots of memories. Paul's main drive to join the SGC is to represent the "Parent". As a father of four he understands the difficulties service life brings and only wants the best for all the children at Episkopi Primary through education, which of course is the foundation key for success in life.
If you see Paul around school please say hello, he is keen to get involved and make a positive difference.
Mr Robin Edwards
Robin Edwards has been working as chartered surveyor across the private and public sector. He is currently the SBA Lands Officer having joined the Civil Service in August 2019 to come straight out to Episkopi. He has been a governor in the UK at both primary and secondary settings for the last 12 years. His two eldest children are at University and College in the UK with currently a daughter in Year 7 at St. John's and a son in Year 6 at Episkopi Primary.