Our Vision
Episkopi is one of four MOD Schools' primary schools in Cyprus. It is located in the Western Sovereign Base Area (WSBA) overlooking the Mediterranean Sea. In addition to this, there are two secondary schools, one adjacent to Episkopi (St. John's School) and one in Dhekelia Garrison (King Richard's School).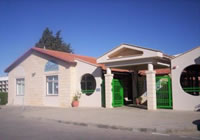 Episkopi School presently has a roll of approximately 380 children ranging from 3 years to 11 years of age . As in all MOD Schools, Episkopi has a turbulent population but usually remains between 350 and 450 children. Correspondingly, the teaching staff tends to stay at around the 20 mark. The majority of the teachers are UK based or UK dependent personnel.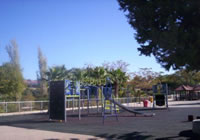 The main school building was opened in September 1999. The teaching accommodation was enlarged during the academic year 1999/2000 by the addition of six modular fully air conditioned classrooms. In January 2001 the school assumed control of the 3+ provision and Episkopi Early Years is situated a few minutes from the main school building.